Get To Know This Renowned Game Show Host and Actor
Who Is David Ruprecht?
If you think a Midwest grocery aisle is an unlikely place to find a Hollywood actor-screenwriter, think again! Meet the understated David Ruprecht, best known to the collective television mind as host of the award-winning game show, "Supermarket Sweep," a half-hour of fun and wit airing on BUZZR.
The mysteriously modest Ruprecht is the same guy who spent two years "sifting through the sands of time" as Dan Ryan on "Days of Our Lives," before cajoling Joyce's Dewitt in a recurring role as her boyfriend-husband on the hit sitcom of the eighties, "Three's Company".
Maybe you've caught one of his frequent guest star appearances on any one of a number of top series, "Drew Carey", "Family Law" or "Sisters," "Beverly Hills 90210, "Full House," "Family Matters," "St. Elsewhere," or even perhaps, "Moonlighting."
A member of the Writers Guild of America, David Ruprecht is also a Hollywood scribe with five episodes of the sitcom "Small Wonder" credited to his quill. Ruprecht has also sold two screenplays, "Finding Home," filmed in 2000; and "Charlie's Wake" co-written with Dick Christie. David has several other irons in the fire including "Shores of Tripoli" with Tom Berringer attached.
"It's zany and wild," says David Ruprecht both of his career and the game show he's enthusiastically promoted on "Oprah" and "Rosie O'Donnell". "The occupation of game show host is not a booth you see on career day in high school," says the former series co-host of NBC's "Real People", "but it's the best television job in show business."
With its production schedule of six shows a day, two days a week, four months out of twelve, orchestrating the silly madness is a terrific gig for this character actor whose mandate is to keep his feet on the ground.
Ruprecht is married to the gifted Director/Choreographer Patti Colombo, who choreographed the Broadway staging of "Peter Pan" starring Cathy Rigby, as well as its filmed version for A&E (her work was nominated for an EMMY award).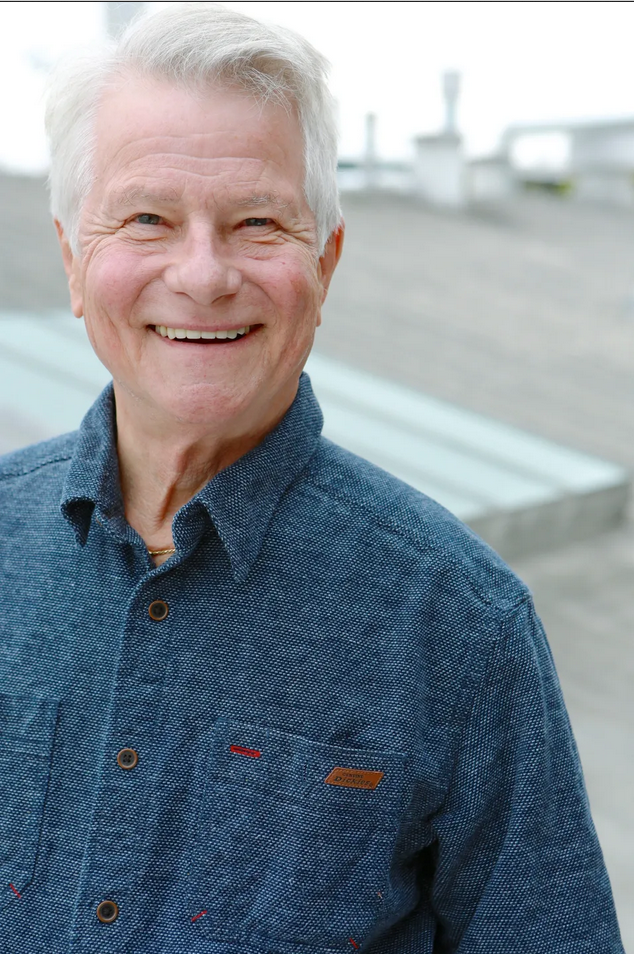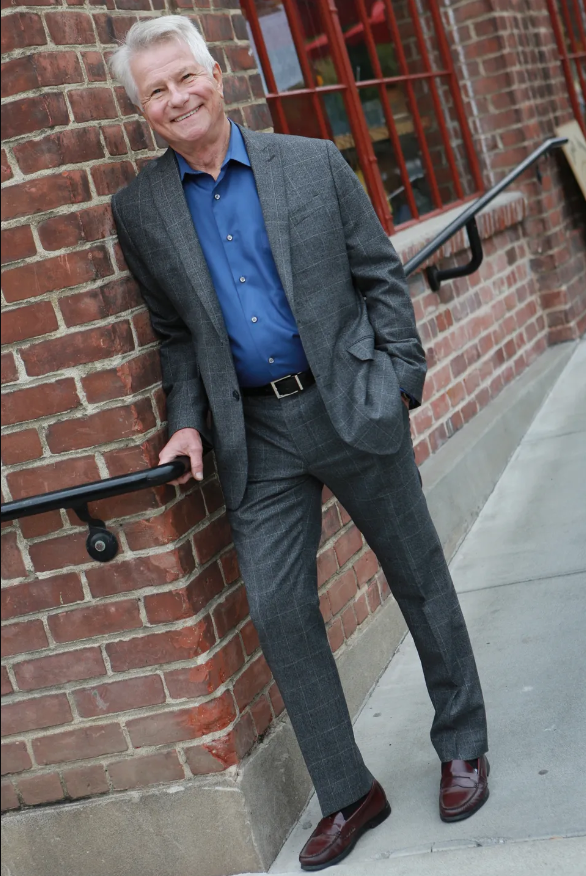 Throughout the years, production schedules for "Supermarket Sweep" have dovetailed nicely with Ruprecht's artistic career pursuits and family priorities.
Ruprecht says his career path has been completely unpredictable. Born in St. Louis and raised in Florida, according to David, "My father, like all fathers, wanted me to follow in his footsteps, i.e., become a Lutheran Minister.
Like all sons, I first adamantly refused and then decided to become the next best thing—an actor! After all, we both wear costumes, speak in front of large audiences, use music, and have a little wine after the show. The main difference is my Dad had better writers with the Apostles!"
Having studied acting in England, Ruprecht began building his acting resume during six exciting years in Chicago. He was discovered by Eve Arden ("Our Miss Brooks") who cast the young thespian in "Barefoot in the Park." It was Eve Arden who convinced the preacher's kid to leave the Windy City and take a bite out of Tinseltown.
He co-starred with Cloris Leachman in "Perfectly Frank" for Showtime and later performed that show on Broadway. Ruprecht says, "It doesn't get any better than seeing your name in lights on the marquis at the Helen Hayes Theater!
In New York, you need to have the chops to land a role. In Los Angeles, it's more about your looks." Other theatre jobs around the country included co-starring roles opposite Peter Reckel, John Astin, Cathy Rigby, Jack Jones, and Helen Reddy.
Ruprecht met up with Al Howard, creator and producer of "Supermarket Sweep" in 1989 when answering a casting breakdown. They discovered they shared the same favorite film, Mel Brooks' "The Producers" as well as a kindred sensibility when it came to the fine arts.
Ruprecht's passion for Broadway theater and Howard's work as a timpanist at the Philharmonic level, though having nothing to do with the show's content, seemed a good indicator of a workable collaboration. When the show was produced for Lifetime Television in 1990, Ruprecht came on board.
For 14 years, Supermarket Sweep enthralled audiences. While the lure of a cartful of free groceries is enticing, it's clearly Ruprecht's "creative repeatability" and people-friendly personality (which he credits to the DNA slice received from his preacher father) that beckons viewers to bond with the show.
For David, "Hosting is like throwing a party at my house every night… I just happen to have a vegetable section in my living room". He's an unpretentious talent, a respectful guy who genuinely likes people, and doesn't require a lot of fanfare for himself.
Ruprecht has that uncanny ability to level the playing field with full-hearted honesty and dedication to the crafts of acting and writing, gifts that serve to keep success at his door.